IPO NEWS: Saudi Aramco's Share Price Is At The Top Of The Range, Valuing It At $1.7 Trillion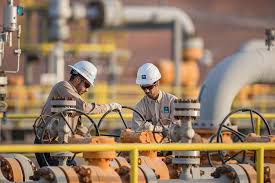 Having delayed its Initial Public Offering which was initially reported to take place in 2018, Saudi Arabian Oil Co., Saudi Aramco has priced its IPO at 32 riyal ( which is approximately $8.53 per share). This figure puts the company on track to raise about $25.6 billion. It is reported that the company's public debut will become the largest on record and will exceed the $25 billion Alibaba generated when it went public in New York in September 2014. The oil company saw the price of its shares places the company at a value of $1.7 trillion which is quite below what the kingdom had targeted.
Saudi Aramco is the world's largest integrated energy firm. The company has produced 10 million barrels of oil each day during the six months from January 2019 to June 2019. It has a gross refining capacity of 4.9 million barrels per day. In June 2019, Saudi Aramco reported a slight decline in profits due to lower oil prices but net income was placed at $46.9 billion.
In the first half of 2019, the company paid over $46 billion in dividends to its shareholder, the Kingdom of Saudi Arabia as well as a special dividend of $20 billion. The Aramco IPO was launched in order to generate funds to help diversify the kingdom away from it's over-reliance on oil and create jobs for the teaming growing population. According to Tadawul on its website, Aramco shares will trade using the symbol 2222 and will have a daily 10% plus or minus fluctuation limit. "On the first day of trading only, the opening auction for the Saudi Arabian Oil Company (Saudi Aramco) will be extended for 30 minutes," it added.
In a statement issued on Friday, the Saudi securities exchange's Tadawul said, Saudi Aramco (2222 SE) shares will start trading on Dec. 11, 2019.
According to CNBC, the United Arab Emirates and Kuwait are believed to have made substantial commitments to the Saudi project, with the Kuwait Investment Authority and Abu Dhabi reportedly investing up to $1 billion and $1.5 billion respectively in the Initial Public Offering.